We promise it'll be a balloon ride you won't want to miss.
Cappadocia's best
Boutique
Ballooner
Since 2013, Turquaz Balloons has been the leading expert in Cappadocia's skies.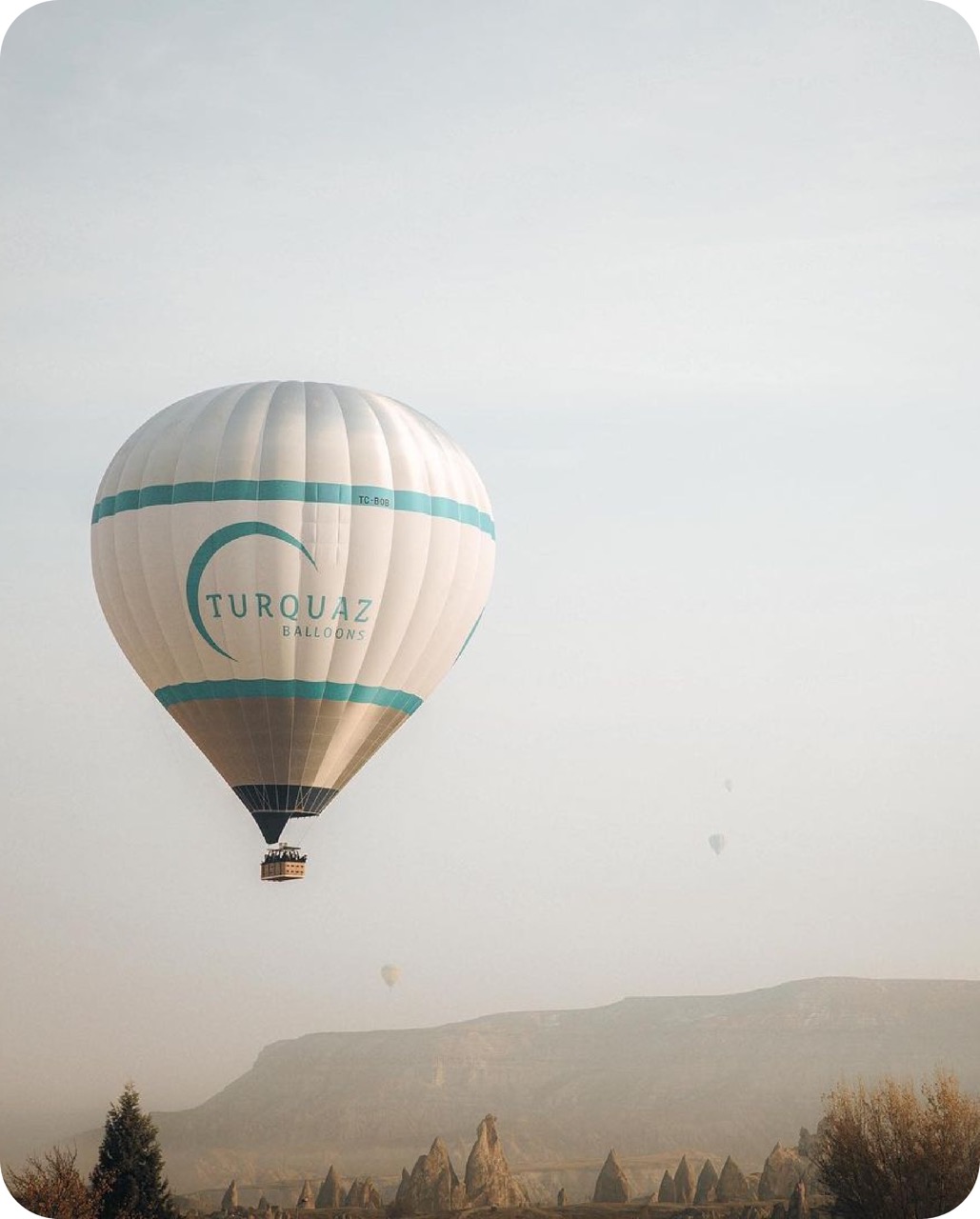 We're one of the most experienced hot air balloon operator in Cappadocia Turkey. We see that every flight is a new adventure and waking up as its our first day every morning over 10 years.
Our professional team has completed more than 8000 flights with 100% safety record, making us the safest hot air balloon company in Cappadocia.
Despite having a small capacity, we proved that we are highly preferred by hosting more than 150,000 guests only in Cappadocia.
The priority of our company has always been the satisfaction of our guests. In order to improve this, we aim to increase our flight quality by continuing to renew ourselves every day.
Turquaz Balloons is one of the newest hot air ballooning companies in the region of Goreme, Cappadocia. We started the ballooning operation in 2013 as Maccan Balloons, and now operating under Kelebek Group.

Turquaz Balloons is well known as the leading operator in the region of Cappadocia. From pick up to drop off our flights are designed to elevate your hot air balloon experience and take it to the next level. By only using smallest balloons in the region, we aim to provide you extra space on the balloon to offer a comfortable flight. This enable our guests to freely move around in the basket with the perfect viewing angle and take pictures as they wish.
With a decade of experience in the field of hot air ballooning, our team of 25 professionals has established a reputation for its pilot handling and flying skills. Our relentless efforts to achieve maximum precision and uphold professionalism have earned us the trust of our guests.

From the chauffeur who picks you up from your hotel and the chef who bakes cookies for you, we are all dedicated to provide the best service possible. Our operations team make sure you get picked up on time and makes the paperwork by the time while you're enjoying your coffee. The ground crew keeps chasing the balloon so that you land safely and enjoy the champagne at landing.
EMRE YAVUZ
Professional Pilot
Emre Yavuz, one of the youngest hot air balloon pilot of Cappadocia, is making waves in the aviation industry. Not only is he a skilled pilot, but he also serves as the general director of Turquaz Balloons, showcasing his managerial skills. It's no wonder that Yavuz is making a name for himself as a multi-talented hot air balloon pilot and director in Cappadocia.

5 Years of Experience
MURAT YAVUZ
Professional Pilot
Murat's first took off with a balloon was in 2011. After working as a ground crew with the most experienced pilots in the region, he decided to jump into the basket. He was born in one of the caves of Goreme in 1992 and grew up in the valleys of Cappadocia. While he was in high school his ambition to the ballooning got him started working part time as ground crew. He got his licence right after highschool and started flying.

12 Years of Experience
ALİ ELMA
Professional Pilot
When Ali Elma turned 18, he found himself at the hot air ballooning school. He is one of the youngest men to become a commercial hot air balloon pilot in Turkey. He is not only flying the balloons but he is also working at the Civil Aviation Authority to make ballooning better and safer. He has great ambitions about being a leading authority in the region. What's more he is a certified drone pilot and…..

12 Years of Experience
ABDULLAH GÜNEY
Professional Pilot

5 Years of Experience
YAHYA ÇİNER
Professional Pilot

5 Years of Experience
SELÇUK ÖZDOĞAN
Professional Pilot

3 Years of Experience
VURAL KAAN GÜL
Professional Pilot
Vural could be the most energetic pilot in the universe. He is from the capital of Turkey but he has been living in Germany for a long time. He has operated taxi companies to transportation agencies with his own trucks all over the Europe. He got his airplane piloting licence and flew over Europe until he got bored. Then he found his love in hot air ballooning. Him and Murat were classmates and then basketmates in 2011. Their ways are finally crossed at Turquaz Balloons and their goal is to keep flying higher together. Vural's experience in ballooning is second to none just like his experience in life. He keeps making people smile and sharing his experiences everyday.

20 Years of Experience
Turquaz Balloons has a fleet of 10 hot air balloons that can accommodate anywhere from 6 to 28 passengers. This displays our commitment to providing quality services to their customers.
TC-BOF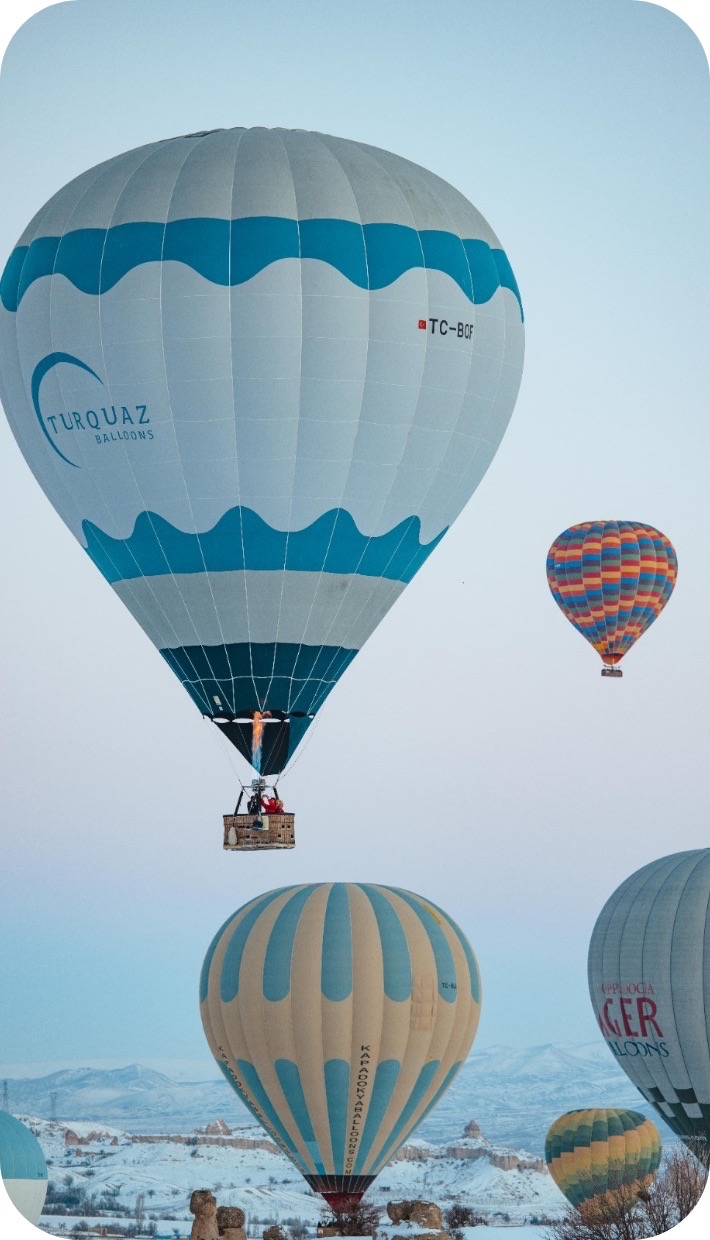 TC-BOB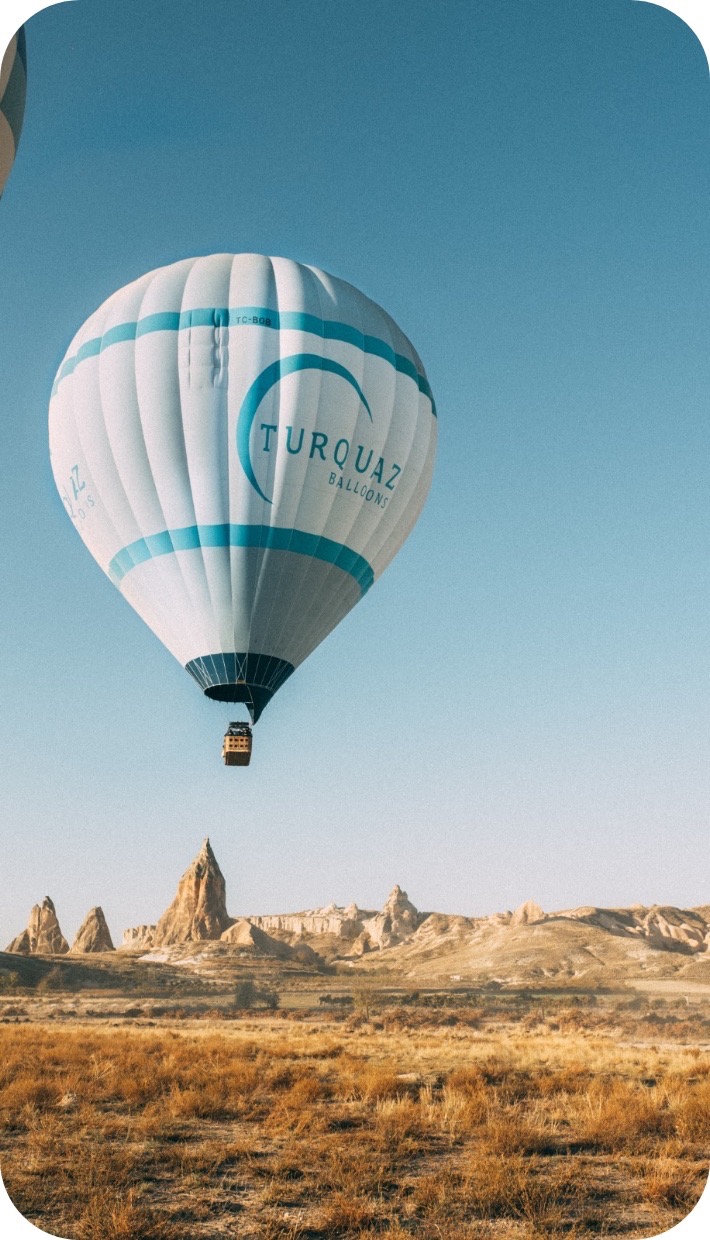 TC-BJI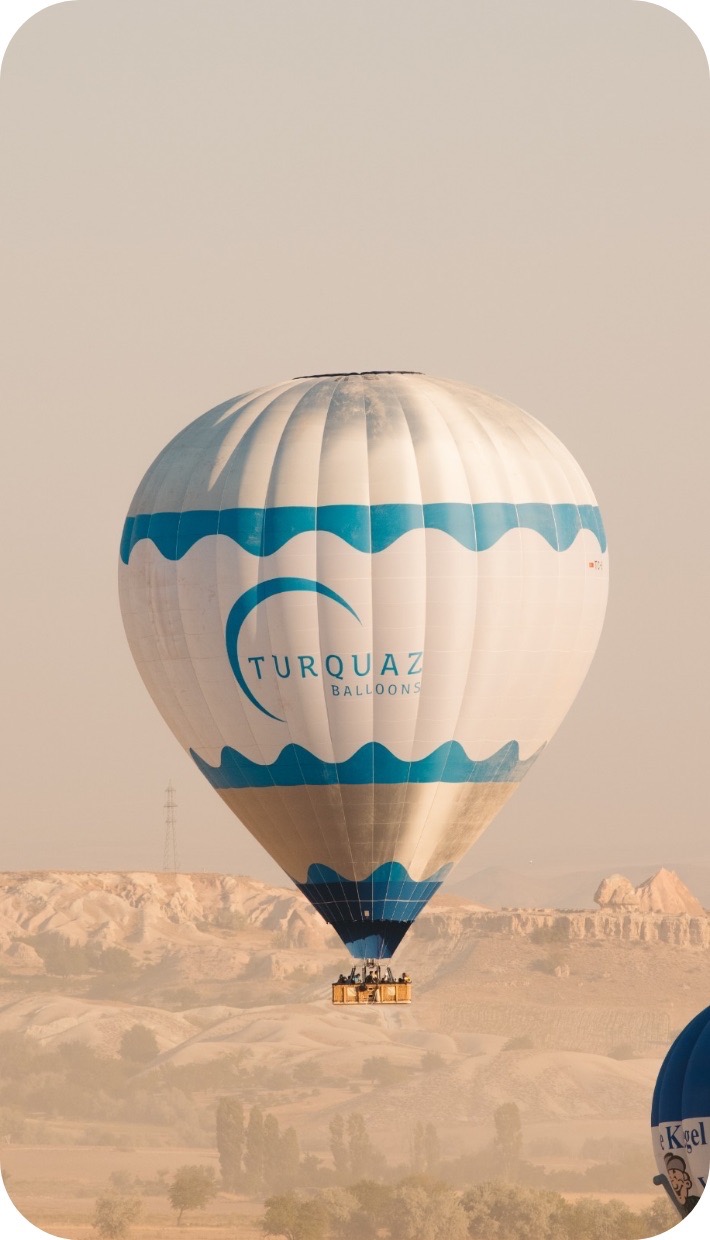 TC-BOG